Did you know that Skittles and Oreos are technically "vegan"? They don't contain any products from animals – which makes you wonder what that white filling in an Oreo is made out of…
This is to illustrate that you can be "vegan" but still be very unhealthy!
Here's some simple tips on how to be vegan – the healthy way.
DON'T: Eat vegan junk food.
DO: Stick to whole foods.
By "whole foods," I mean real food – whole, unprocessed fruit and vegetables. Need a snack? Instead of reaching for crackers, reach for an apple or banana, both of which are filling and give an extra boost of minerals to your system.
Although the health benefits of a vegan or plant-based diet are many, you will only see these benefits if you're eating the right way. There are many products marketed toward "vegans" or "plant-based" diets, and they can still be junk food – filled with additives, fillers, and chemicals to make them similar to "the real thing." This includes artificial alternatives and soy-based products such as alternative cheeses or meat substitutes – I highly recommend avoiding them. The more you can avoid these processed foods and instead eat real food, the more your body will celebrate you by losing weight, having better hair, skin, and nails, more energy, less fatigue, and more and more!
DON'T: Believe marketing.
DO: Read the label.
If you are looking for foods outside of the produce section, make sure you read the label! The first thing I do when looking at something on the shelf is flip the package over to read the ingredients. There you will often find sneaky additives that will harm your health, such as "natural flavors", "maltodextrin," "citric acid," and more. These ingredients are terms for a concoction of chemicals that certainly won't do a body good – so I highly recommend staying away from products that have them. Here are more terms you should look out for when reading labels, as well as how to not be fooled by the front of the package marketing. I also recommend reading "Feeding You Lies" by Vani Hari to learn more.
DON'T: Get dehydrated.
DO: Drink lots and lots of fluids!
I can't say this enough! When transitioning to a vegan diet, make sure you are staying hydrated! The amazing whole foods you are eating are cleaning out all the gunk that has accumulated in your body for years. Finish the job by flushing out your system with lots and lots of fluids. Staying hydrated also helps transport nutrients to all parts of your body, making you feel amazing! It will also reduce bloat, decrease appetite, increase energy and mental clarity, and make your skin absolutely glow!
Staying hydrated is also very important for your lymphatic system, a crucial part of your body's functioning. To learn more about the lymphatic system, see the video below (an exclusive from the Face Rejuvenation online course):
To learn more about your "chimneys" and how to get the lymphatic system moving, see this video.
Two of my favorite super hydrating drink recipes are below. Enjoy!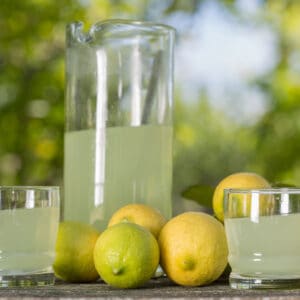 Lemon Honey Ginger Water
This drink hydrates the organs on a deep level, provides amazing vitamins and minerals, and is revitalizing to the body! The ginger busts fat cells, and the optional turmeric root pulls inflammation out and heals the liver.
Ingredients
The juice of 3 lemons

3-5

tablespoons

of raw organic honey

or substitute pure maple syrup

1-2

inch

chunk of ginger

chopped small

50-60

ounces

of pure filtered water

1

inch

chunk of turmeric

optional
Instructions
Place all ingredients in a blender.

Blend on high for 1-2 minutes.

Strain through a sieve or nut-milk bag to remove ginger fibers (optional).

Enjoy throughout the day!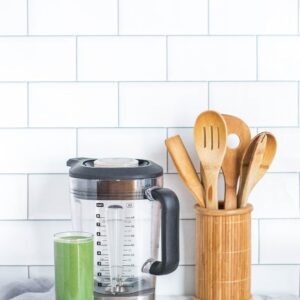 PARSLEY WATER: THE "1-2-3 DRINK"
With these 3 powerful ingredients, you can deeply hydrate your body, replenish vitamins and minerals, and drive out disease and bacteria. Here's our simple healing and hydrating recipe:
Ingredients
1

bunch organic flat-leaf parsley

2

tbsp

raw organic honey*

or substitute pure maple syrup

Juice of 3 limes or lemons*

5-6

cups

water
Instructions
Place all ingredients in a blender.

Blend for 1-2 minutes. Enjoy!
Recipe Notes
You can add more honey/pure maple syrup to make the taste sweeter, or more lime/lemon to make it more sour to your preference. You can also strain out the pulp if you prefer a smoother texture.
Get meal plans, recipes, tips & motivation.
SIGN UP HERE for the Go Vegan For 30 Days program! I'm here to support you with weekly meal plans, tips, and motivation all for just $1/day. Here's why you should do it!
Cheers to being a healthy vegan!
Blessings,
Amber