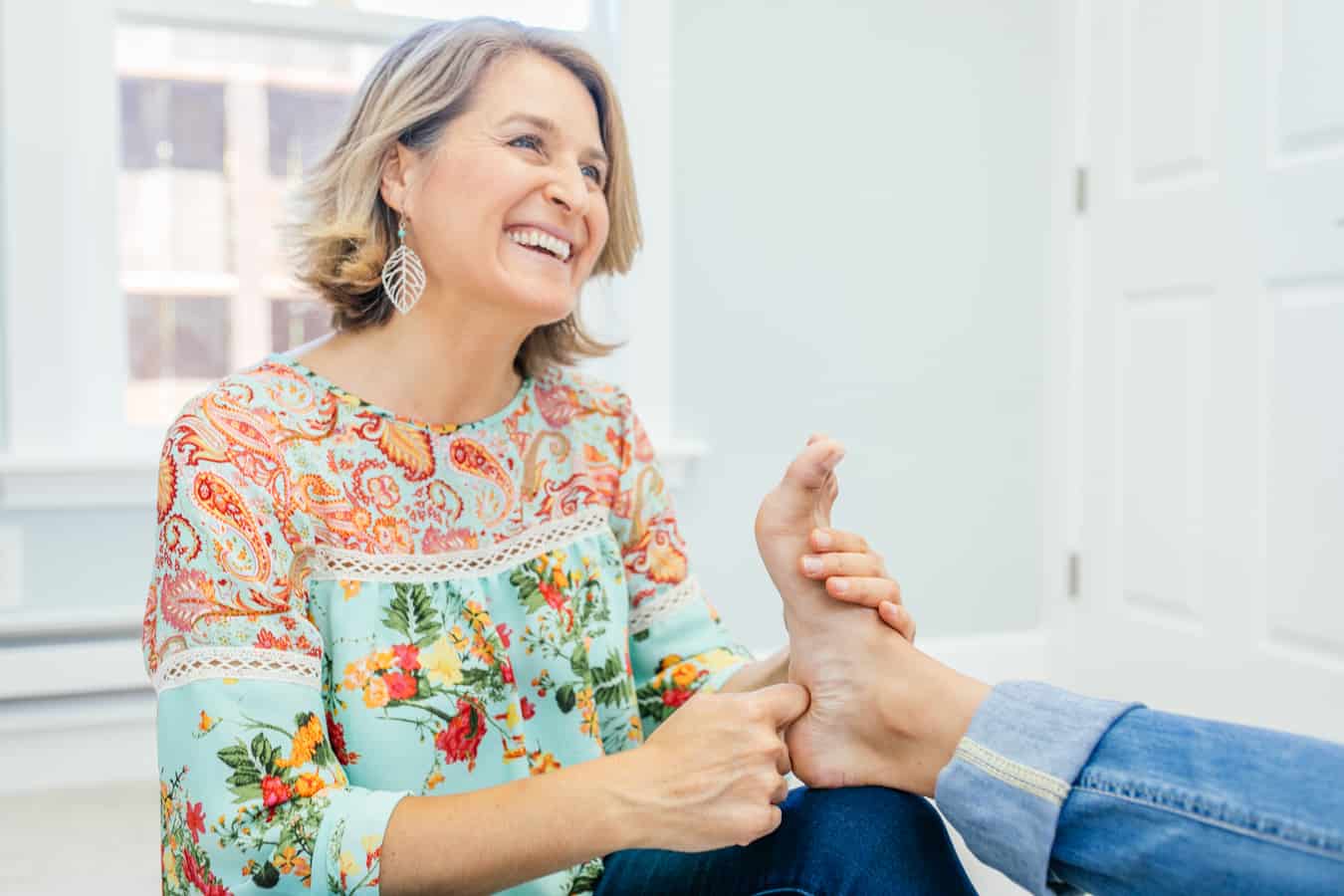 Helping you find your optimal health and happiness, naturally.
I arrived on Amber's doorstep like a wreck. The doctors couldn't figure out what was wrong but I was exhausted, weak, and felt terrible most of the time. My skin was always breaking out, my tummy always hurting – for decades! Enter Amber. She immediately identified foods I was allergic to, and the kind of diet and herbs that could best support me. Amber turned my life around. My skin cleared, I felt better than I had in years – in 1 month. Since then, I follow Amber's advice to a T – she's been a hero to me and my family. She's guided me through 2 healthy pregnancies and now is helping my boys thrive. I also love that – instead of advising medications and treatments, her recommendations are 100% natural: diet, herbs, and lifestyle, that's it! I cannot laud her praises any higher. If you are lucky enough to get a consult with Amber, you are in the best of all hands!
Emma Seppälä, PhD, author of The Happiness Track
Amber is an angel sent from heaven! She has blessed and healed me and my wife in significant ways. We are better inside and out because of her. To be honest, I trust Amber more than any doctor I have ever visited because she genuinely cares about my well being. Because of the sessions and her recommendations, I am healthier, happier, and more in tune with my mind, body and soul. Because of Amber, I am more mindful of what I fuel myself with. Because of Amber, my energy is at an all time high which allows me to serve the world in a greater way. I have sessions with her on a regular basis and I highly recommend you do too! I promise you won't regret it. She is the truth!  Amber truly has the magic touch!
Romeo Marquez Jr., International Speaker, #1 Best-Selling Author, Success Coach
Amber Bodily is a rare and amazing woman. Her insights as a healer are intuitive, inspired, and impeccable. In addition to her powerful gifts, she has a beautiful grace and compassion about her as she works with compelling exactness in her aim to heal others and bring vibrancy to their lives. I have worked with her as both a friend and a colleague for several years and she continually proves herself to be a woman of true excellence. Amber's work reaches beyond the established arena we call 'Healing.' She truly is the next evolution of wellness on this planet.
LeeAnn Taylor, former actress and author of The Fragile Face of God: A True Story About Light, Darkness, and the Hope Beyond the Veil
I was facing my 55th birthday, dreading the number as it was the age when my father suffered his first heart attack. I was carrying an extra 23 lbs and experiencing aches and pains that I was certain portended a similar fate for me. I made my appointment not really understanding what FootZonology was.  Amber was very kind and reassuring. Everything she said was spot on.  Now I have dropped the weight; I have more energy, more clarity of thought; no afternoon crashes, and my anxiety is greatly diminished.  Amber informed me at our second meeting that the inflammation in my body was significantly decreased, but I already knew that – I could feel it! I know that her gift and support helped me understand why I was headed for a health crisis and how to fend it off.  I feel that I not only have my life back, but she has shown me how to have my BEST life!
Nancy Isaac, J.D. , M.P.H.
The best way to describe Amber is simply AMAZING! Besides her compassionate demeanor and true care for helping people get well, it is absolutely her passion and gift to this world. The first time I went to her, I had a list of things I was concerned about. As she worked on my feet and without me saying anything about my list, she addressed each and every thing by feeling it through my feet. I was astounded and knew I had to learn this Footzoning healing modality. I signed up for her next course. Amber is a fabulous teacher and mentor. Her knowledge of the human body and how to give it the best foundation to heal goes beyond most health practitioners.  She has extensive knowledge of nutrition, essential oils, lifestyle and herbs to share as well as a very tuned in intuition. I've watched her skills develop even more over the years and she is just what I said above, simply AMAZING. If you have the opportunity to get zoned by her, consult with her, learn from her or take her courses, I highly recommend it! She has helped so many in their healing journeys and often knows answers to the biggest health mysteries people face. It is only a matter of time before everybody knows who she is and what she does. I'm so grateful for her.
Shawna Fields, Master Hair stylist/Hairapist, Empowerment Coach, Vegan Bodybuilder
Latest From The Blog
Here I share with you the knowledge I have gleaned from many sources gathered into one cohesive place, in the hopes it may help you on a journey to vibrant health.