Becoming a professional in the medical field is a difficult, thoroughly challenging, expensive process that absolutely deserves respect and honor. The women and men who choose to undergo such a demanding training for an equally demanding career are typically altruistic, caring, and genuinely interested in improving the health of their patients. The medical field has made amazing advances throughout history – in some areas. In others, there is more waiting to be discovered by science.
Millions of people today have been told there are no answers, no cures, or no treatment methods for the symptoms they are experiencing – except, perhaps, for a medication that might help in spite of all its side effects. Chronic and mystery illness remain a puzzle for the medical field, so many who are affected feel there is nowhere else to turn.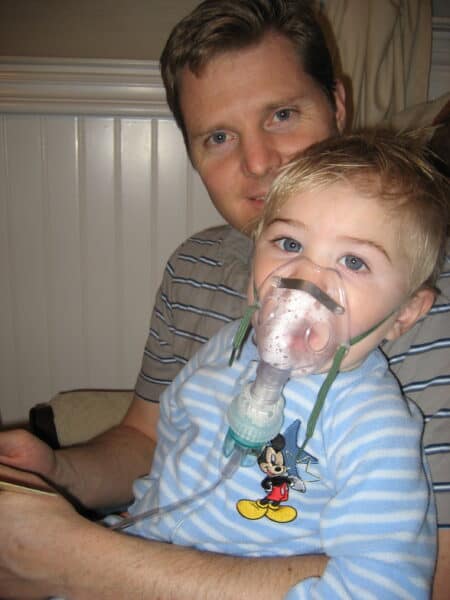 My oldest son had a host of health issues as an infant. Being in and out of the emergency room, doctor's office, and specialist clinics for so long had no impact on improving his health or his prognosis. As we were going through such a dark and challenging time, I began to ask myself if there was another way – or even another avenue to find answers. I started asking questions and researching on my own – which ultimately led me to the thriving health my family and I find ourselves with today.
Medical professionals are doing the best they can with what they know. It is an honorable and respectable field full of gifted people. However, we are taught to believe that they hold all the answers – which they will tell you themselves is not the case. In the realm of chronic or mystery illness, and for my own family, doctors had no real answers. When did the laboratory become the seat of wisdom? The time has come to be still and listen to the wisdom within you. There are other avenues that can give answers – and being open to them can make all the difference.
Don't Wait. Ask Questions.
The people who find me are often the ones who have not been given any real answers and/or a bleak prognosis, and it seems that every turn is a dead end. After working together, dis-ease is reversed, health is vibrant, and hope and strength are abundant. But why let it get to the point of desperation?
I encourage you to start asking questions sooner. Be empowered to learn, discern, and question information that is typically taken as iron-clad facts. Do your own research. Discover. Read. If the traditional methods fail you – or even before they do – be aware that there are other methods for your discovery.
When did this earth become less than perfect? Nature has created exactly what we need. Living food has its own intelligence. When things are too simple, we dismiss them. You may think, Cancer can't be reversed by diet and "natural" means. But the evidence is there. Your body is ready to heal when given what it needs. We can find those things in nature – not in a drug.
The power of nature's food, herbs, and other gifts coupled with hope and the willingness to heal is not to be underestimated.
Ask yourself:
Does this feel true?
Could there be more to this?
If this isn't working, what else can I do? Find? Learn?
Am I willing to try something different?
"Sometimes the questions may be complicated, but the answers are simple." – Dr. Seuss
Where can you turn if traditional methods aren't helping?
My greatest desire is to empower you to heal. This is why I offer so many rich resources on my website, my blog, and my social media accounts for free. Today, I am excited to offer you a this resource: the comprehensive online course Radical Healing: A Step-By-Step Guide to Reclaiming Your Vibrance. This course is abundant with detailed information on how you can start healing your illness with the methods that tens of thousands of my clients have used and proven effective.
In the Radical Healing online course, you will learn:
True causes behind mystery and chronic illness
Foods & substances to avoid that you didn't know were holding you back
Which of your body's systems are instrumental in your healing and how to maximize them
How to detox properly and what to watch out for
Exactly what foods, herbs, and supplements to use for most effective healing
And more!
For those wanting to take action on their health TODAY this is the perfect course for you. Radical Healing is designed to walk you through your healing journey step-by-step. If you are looking for an immediately useful, informative, and simple plan to regain your health – this is it. Everything you need is gathered into one place for you – all you have to do is use it!
This online course is like a first-time appointment with me, except in much greater detail! A phone consultation is at most 40 minutes – this course is over ten hours of information, a detailed starting protocol, and an exclusive customizable workbook to fit my recommendations to your lifestyle. This is everything I wish I could explain but don't have time to during an appointment! The best part? You have lifetime access to this content – so you can read it over and over, explore all the additional resources I provided, and become an expert in your own health!
See more of my online courses here
What are people saying about the Radical Healing online course?
"This course is a must for anyone who wants to achieve optimal health and vibrancy. This information will help anyone bring their health to a high level, whether you are suffering from a variety of symptoms or already on your way to healing.
Amber's wisdom and intuitive gifts are special, unique and at a very high level. I highly recommend this course for everyone. Amber is a powerful, intuitive healer who has made a huge difference in my life. If I have a question about my healing process, Amber is the healer I turn to for the answer."
– Carolan Sudol, Foot Zonologist & Owner of Hot Spot Dupont
"Amber's deep knowledge of the healing wonders of food and herbs have transformed the lives of thousands, and this class summarizes many of her most profound tips. Amber is a blessing who had shed light on my life-long health issues and put me on a healing path that transformed my life. Before meeting Amber, I was weak and on the verge of collapse. After adhering to her personalized protocol, I became vibrant and pain-free, with my stomach issues, headaches, fatigue, and acne GONE! As a psychologist who researches happiness, I can truly say that following her advice has made me significantly happier! I highly recommend this class to anyone looking to truly transform their health."
– Emma Seppälä, PhD, Stanford University psychologist & author of The Happiness Track
This course is one resource of many out there in the world, but I have put 10+ hours of healing information together in one spot for you. My hope for you is to empower yourself to start asking questions to become an expert on your own health. Your body is the one home you will always have on this earth – and how expensive is that real estate? If a home has no maintenance or repairs done, of course the house will collapse. But with regular care, a house is a strong and reliable place for a wonderful, thriving life. I encourage you to start – and continue – taking care of your true home: your health.
Blessings,
Amber
P.S. To get a free ebook of delicious immune-boosting smoothies, tap here.