What if you could understand your health issues just by looking at your face?
Do you always break out in a certain area of your skin, and wonder why?
Do you wish you could treat your health conditions with natural remedies?
Do you have lines, puffiness, swelling, or other conditions that just won't go away on your face?
The Face Rejuvenation online course could be for you.
REJUVENATE YOUR HEALTH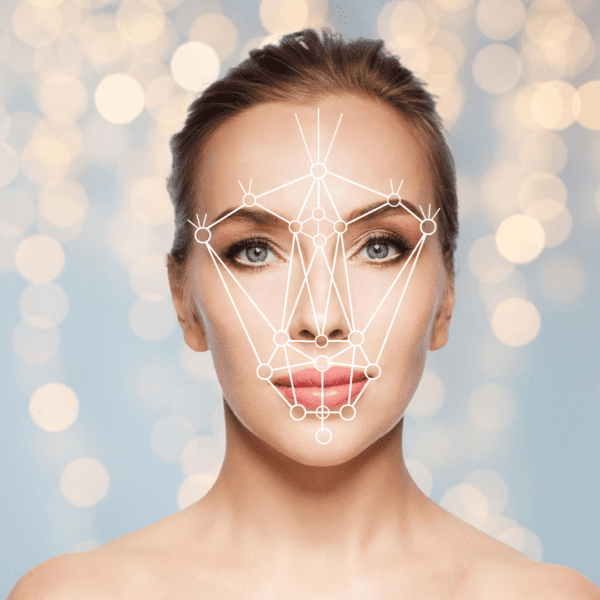 Did you know your face is a map?
Just like your feet, your face shows a map of the different organs and tissues in your body, a blueprint. There is a place on your face that represents your liver, your kidneys, your heart and everything else!
The areas on your face that correspond to different inner organs are called Signals.
FaceZoning is a form of energy work using your face signals to rebalance your body and ignite healing from within. FaceZone Practitioners can read your face before they work on you and detect disturbances based on any visual imbalances they see. They can also feel imbalances when working on you.
The Face Rejuvenation course is the first of it's kind online course for Non-Practitioners, revealing how to detect imbalances through the map of your face. This course teaches you the Face Rejuvenation Method that you can use in your home to rebalance and ignite healing using the energetic signals found on your face!
The Face Rejuvenation course unveils how to use signals on the face to understand what is happening in other areas of the body. The face is like a blueprint for the body – knowing which areas of the face correspond to certain areas of the body empowers you with a deeper understanding of your health issues.
What will you learn in the Face Rejuvenation course?
A Method of Treatment using your Body's Energy Signals found on the Map of your Face
Which areas of the Face Correspond to different areas of the Body
Specific Treatments to help Heal those Areas
What Foods, Teas, and Supplements will Support Healing and Restoration of your Face and Body
An In-depth look at Essential Oils and Carrier Oils that ignite Healing in the Face and Body
How to Tone your face by Increasing Blood Circulation through the Face Rejuvenation Method
How to Move your Lymph to give your Face a Lift
How to Stimulate the Spinal Nerves through the Signals on your Face for Optimal Function
The Techniques of Rebalancing your Inner Organs and Hormonal Energies through your Face Energy Signals
Erase Mental Imprints on the Body
Alleviate Stress
Relieve Depression
Clear and Rejuvenate the Sinuses
Improve the Health of your Eyes
and more!
Do you have lines, puffiness, swelling, or other conditions that just won't go away on your face? In this course, you will dive deep into how to target the underlying causes of the problem. For example, a liver problem could show up as a digestion issue, and you may chase solutions that regard improving your gut biome, better gut bacteria, or eating more fiber to improve your digestion. However, if you can understand the signals on your face, you can recognize right away the symptoms are stemming from the liver, not the gut. Enter the treatment taught in the course to help solve the issue. Say goodbye to facial swelling, redness, lines, etc and say hello to radiant skin – and radiant health!
The treatment taught in this course not only reinvigorates the organs, it also helps erase mental imprints on the body, alleviate stress, relieve depression, clear and rejuvenate sinuses, improve eye health, and more. The Face Rejuvenation Course empowers you to take charge of your own health through knowledge and simple remedies.
Say goodbye to facial swelling, redness, lines, and say hello to radiant skin – and radiant health!
EMPOWERING INFORMATION FOR YOUR LIFETIME
You register for the course once, but you have lifetime access. What does that mean? You can use this information and the treatments for the rest of your life! Whether it be to heal your own conditions or to also uplift those around you, this precious information is something you can carry with you as long as you live.
This course is a combination of video and text content, with PDF handouts explaining the face signals and treatments.
HOW TO GET THIS COURSE FOR LESS THAN $1:
I have worked with tons of other small business owners to bundle some of our favorite online courses into one big amazing bundle: The Self-Improvement Bundle! Yes, this Bundle was offered earlier this year – but we decided to add even MORE courses to it and give you one more chance to get it to have the best year yet.
The Bundle used to be 75 courses for $75.90, valued at over $13,000.
NOW, the Bundle is 111 courses (valued at over $20,000) – but it's still $75.90!!!
(Don't worry, if you already bought the bundle, you get access to all the new courses for free.)
It's only available until Sunday, February 15th 2021 and then it's GONE forever.
If you wanted my Face Rejuvenation course alone (retails at $111), this bundle would be worth it!
It's always my goal to get more tools for health and wellbeing into your hands. This Bundle is definitely not one to miss out on!
Cheers to empowering your health!
Blessings,
Amber
Want exclusive health tips, recipes, and wellness info straight to your inbox? Subscribe here.